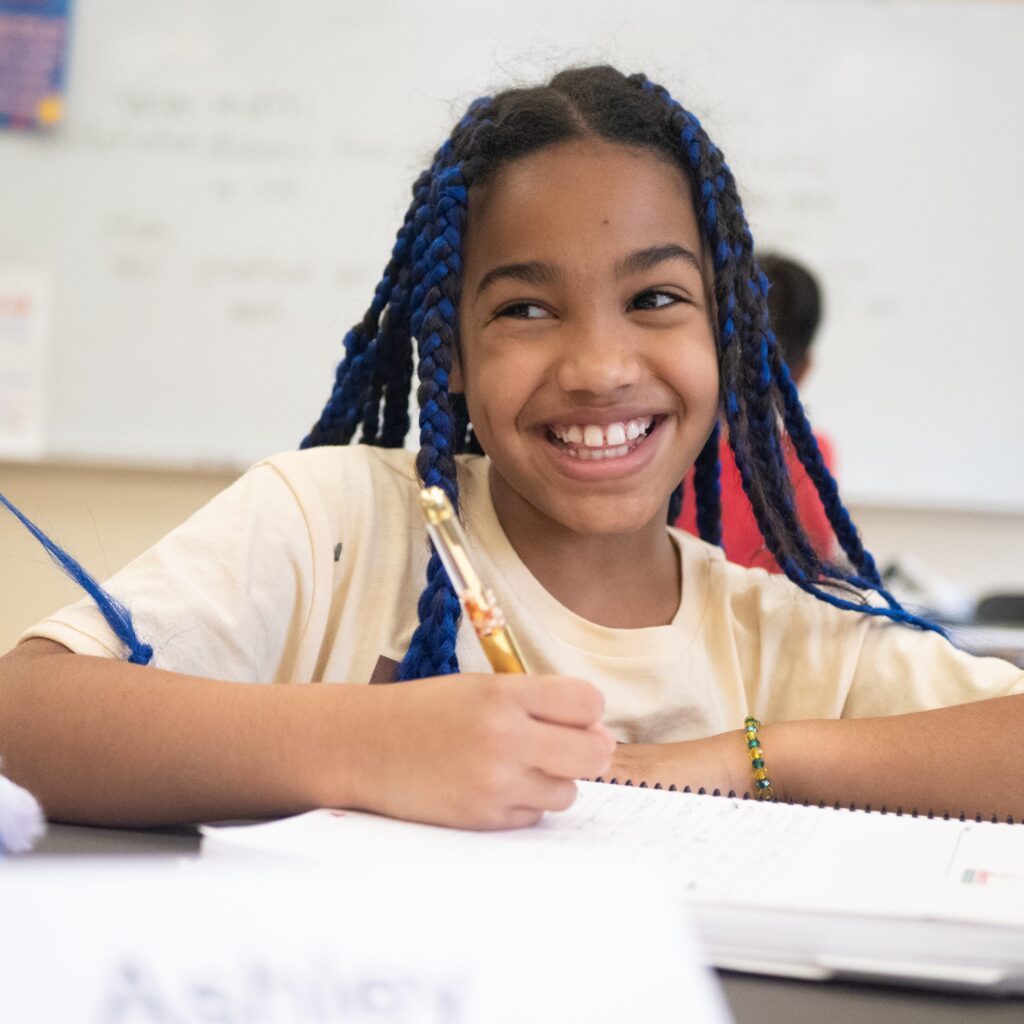 Volunteers play a leading role in assisting LaAmistad students during afterschool programming.
Healthy snacks and recreation time are a daily part of the holistic afterschool program.
Manners and character-building are interwoven in afterschool programming.
Students work with volunteers in small classroom groups.
Students work on remediation or refine academic skills once homework is complete.
Students participate in cultural and enrichment activities throughout the year.
Parents of enrolled students are encouraged to attend English classes and educational workshops, and complete community service hours to give back.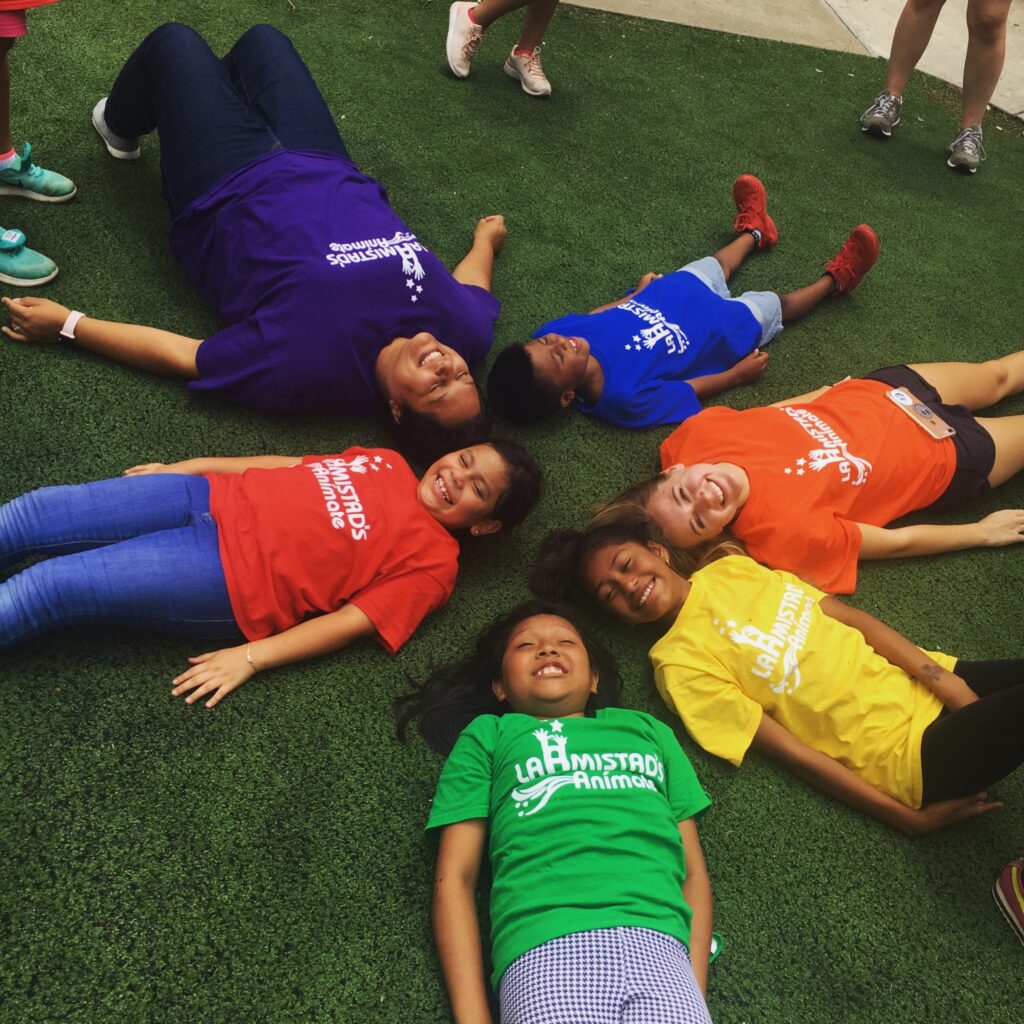 At LaAmistad, summer is a time for fun AND learning. Many of our students need additional academic support in order to maintain their academic progress and strengthen areas of weakness. With the school community closed, it's also a time when families need the most support. LaAmistad, in partnership with several private schools, is there to provide its working families with a no-cost camp that not only bolsters academic success but exposes students to activities that, while available to their more affluent peers, are normally beyond their economic means.
Many LaAmistad students attend Anímate Summer Academy, and students outside of the LaAmistad family are invited to fill any remaining slots. Our campers spend the first part of the day immersed in the main academic subject areas of language arts, reading, and math, taught by certified educators. A reading club and social-emotional learning round out the morning. 
During the summer months, parents need childcare, transportation and meal solutions while children yearn for experiences that challenge their spirits, minds, and bodies. We believe summer is a time to support the whole family and cherish the opportunity to extend our impact through our Animate Summer Academy.
Thanks to our strong partnerships and generous donors, campers have access to summer meals, transportation and recreational experiences including:
swimming
soccer, tennis, and other sports
arts and crafts
gardening
STEM projects
mobile zoo
field trips
After a summer of hard work and play, campers leave with their academics pushed to the next level, positive memories, confidence, a sense of belonging and prepared for a successful school year.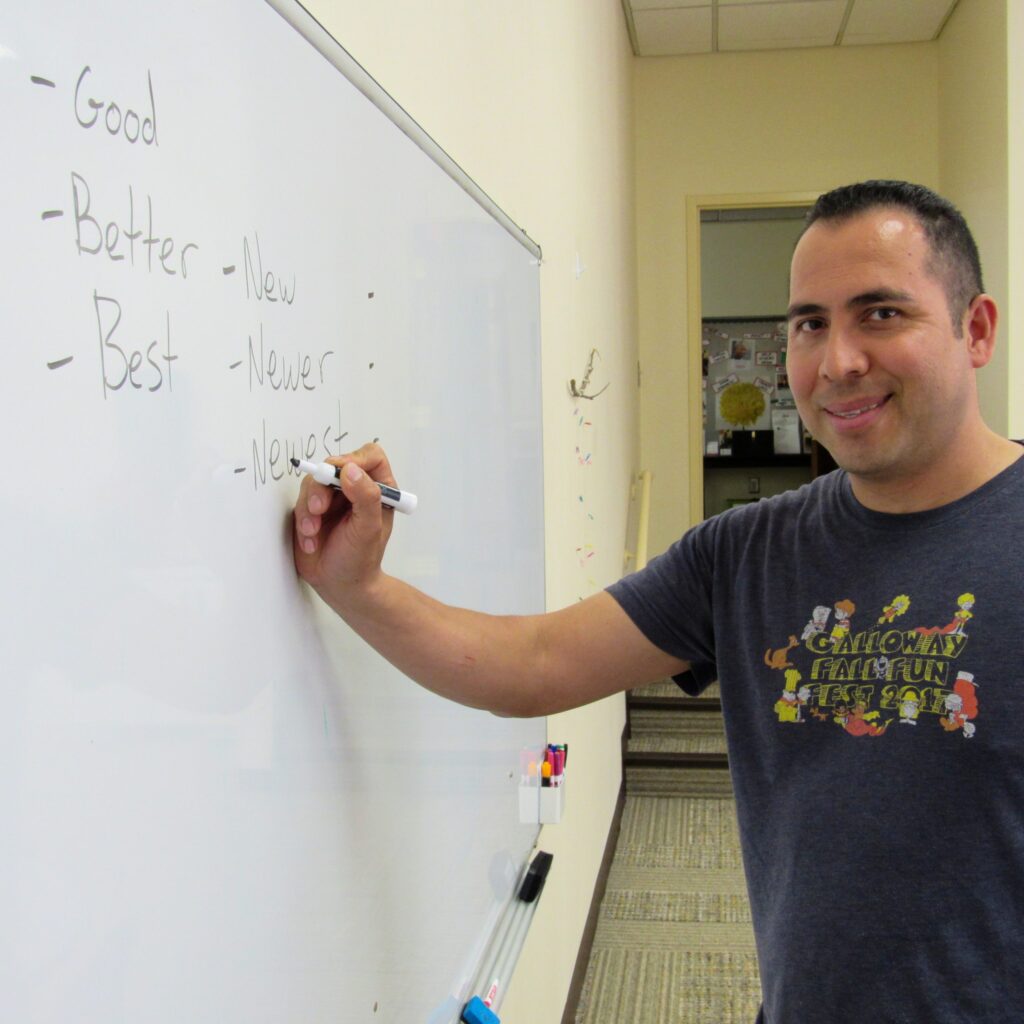 LaAmistad strives to support families with students participating in LaAmistad Afterschool through monthly workshops on a variety of topics such as:
Navigating the school system
Parent communication and interaction with their children
Positive discipline
Healthy living
College prep
Digital literacy
Accessing community resources

The ultimate goal of our no-cost workshops is to strengthen, revitalize, and equip families to thrive while building and maintaining healthy family relationships. For inquiries about partnering to provide quality workshops to our community, please contact us.
LaAmistad's Parent Partnership further assists families by connecting parents to community resources and agencies that provide support services. Our network includes partners such as food banks, counseling services, churches, attorneys and healthcare providers to meet the needs of our students and families.
English for Successful Living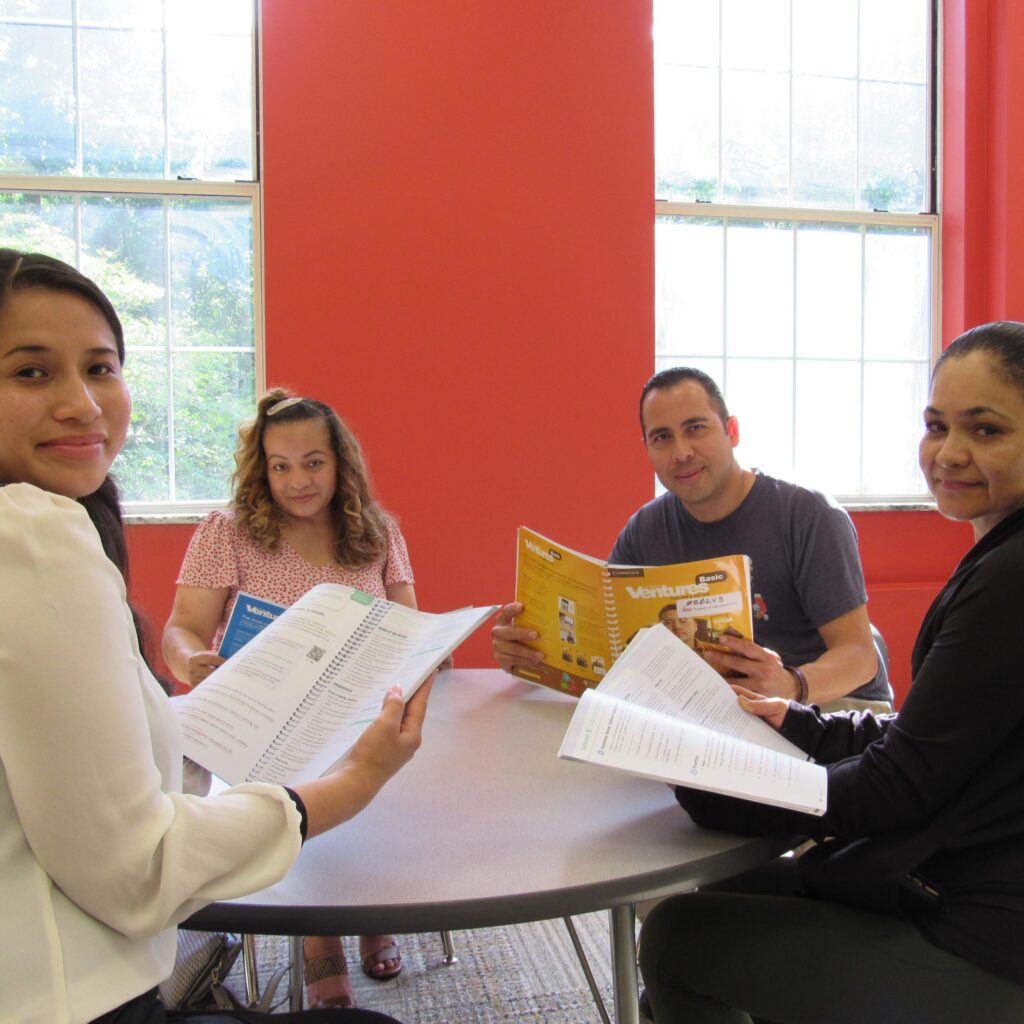 LaAmistad offers students the opportunity to improve their English fluency in our English for Successful Living (ESL) program. The in-person and online classes are open to anyone in the community that wants to learn English regardless of origin. To participate in online classes, students must have access to a reliable Internet /data connection for video using a computer, mobile phone, or tablet. Students purchase their own student pack (textbook and workbook) through Amazon. A link to purchase the student pack will be provided after registration is completed.
Our volunteer-led instructional program offers the immigrant population at large the opportunity to take English classes online with an instructor in a virtual classroom setting. The standard registration fee is $50 per 10-week session. Our volunteers are trained and mentored by experienced and certified ESL professionals.
Our curriculum focuses on the use of English for everyday situations and provides preparation for various purposes. Upon successfully completing the 3-year program, ESL graduates have the language tools to meet their personal, academic and employment goals.
Bilingualism is a superpower. The ability to maintain a strong cultural identity while learning to navigate a new country and a foreign language requires incredible commitment, tenacity and dedication.
We celebrate and uplift those willing to invest in themselves for the betterment of their families and the communities they belong to.
If you would like to learn English, and improve your pronunciation and fluency, we invite you to join the growing LaAmistad ESL community! Or, if you would like to host an ESL program, contact us. 
Phone: 470-765-1558
Please click the button below to sign up today. For specific inquiries, email [email protected].
Winter 2024 Session January 8th – March 18th
$50 Registration will be open November 1, 2023 through January 5, 2024
$60 Late registration begins January 6-13, 2024
Offered Classes
In-person
Monday and Wednesday 6:00PM-7:30PM or 7:00PM-8:30PM
Tuesday and Thursday 9:00 AM-10:30AM
Saturday 9:00AM-12:00PM
Online
Monday and Wednesday 6:00PM-7:30PM
Saturday 9:00AM-12:00PM or 12PM-3PM
We offer multiple levels using Cambridge Ventures books.*
Basic (in-person only)
Level 1 (in-person only)
Level 2
Level 3
*Books are sold separately.
In-person classes will be held at 3 locations.
LaAmistad Community Center- 120 Northwood Dr, Sandy Springs, GA 30342
Holy Innocents Church – 805 Mount Vernon Hwy, Atlanta, GA 30327
Embry Hills UMC – 3304 Henderson Mill Rd, Atlanta, GA 30341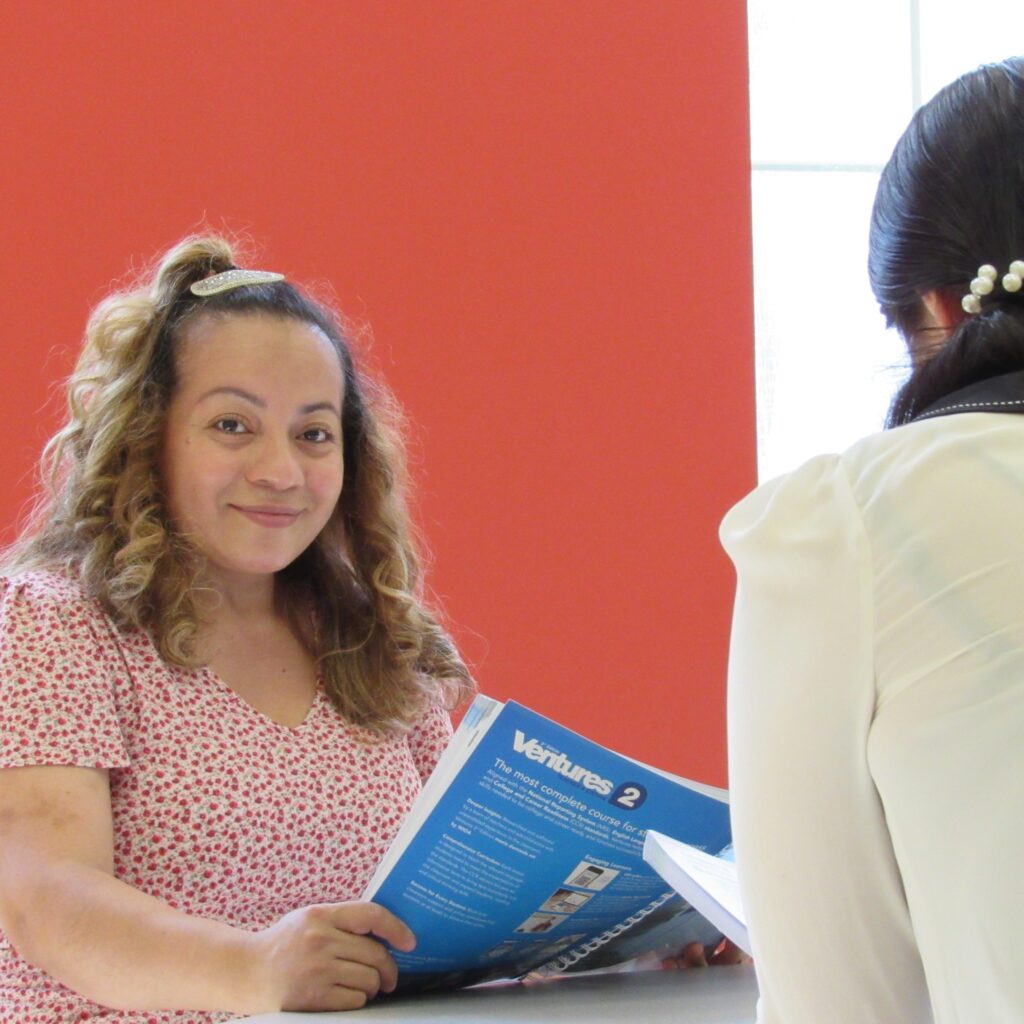 LaAmistad proudly offers Adult Education classes and workshops in Spanish that support the personal and professional development of the Latino community. The offerings vary and cover topics such as:
Financial literacy
Mental health
Entrepreneurship
Immigration
Home Buying
Consumer awareness
Employment feeds the body. Meaningful work nourishes one's mind, spirit and purpose. We believe everyone should have access to opportunities for self-improvement and self-discovery in pursuit of authentic, fulfilling lives.
LaAmistad strives to offer quality ESL classes, engaging community events, and curated adult learning opportunities in Spanish that are sustainable, relevant and responsive. All offerings are designed and informed by the community's needs and strengths.
If you would like more information on upcoming workshops or have a topic you would like to present, please contact us.
The Suzanne W. Schirber LaAmistad Scholarship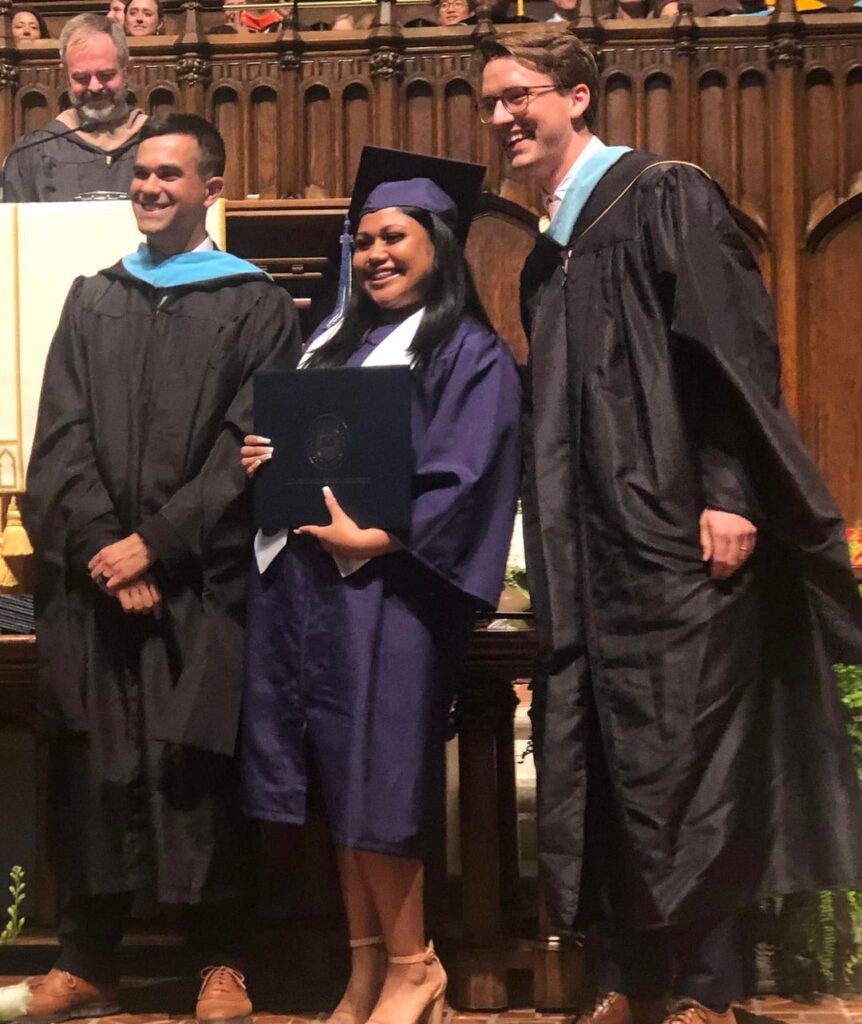 Enrolled in LaAmistad Afterschool for at least one year.
Enrolled as a 12th grade student with sufficient credits to graduate in the spring of 2022 or enrolled full-time/part-time in an accredited, not-for-profit, 2-year, or 4-year university.
Maintain at least a 2.5 cumulative GPA based on a 4.0 scale.
Immediate family members of any full-time LaAmistad employee or LaAmistad scholarship committee member are not eligible to apply for this scholarship.
Applications must be filled out completely, include all required support materials and must be completely submitted by the deadline of May 31, 2024 at 11:59 PM.
In addition to a completed application and the required essays, every applicant must submit at least one letter of recommendation and a copy of their most recent high school or college transcript. Letters of recommendation and transcripts can be sent via email to [email protected].
Incomplete scholarship applications cannot be considered and will not be returned.
In order for LaAmistad to disperse scholarship funds to the college/university, awardees must provide current proof of enrollment from the college/university with the student ID number as well as a contact name and mailing address for the Student Accounts Office.
Scholarship recipients will be contacted directly and posted here by June 30, 2024.
All eligible students are encouraged to apply. If you need any assistance when completing the application, please contact us.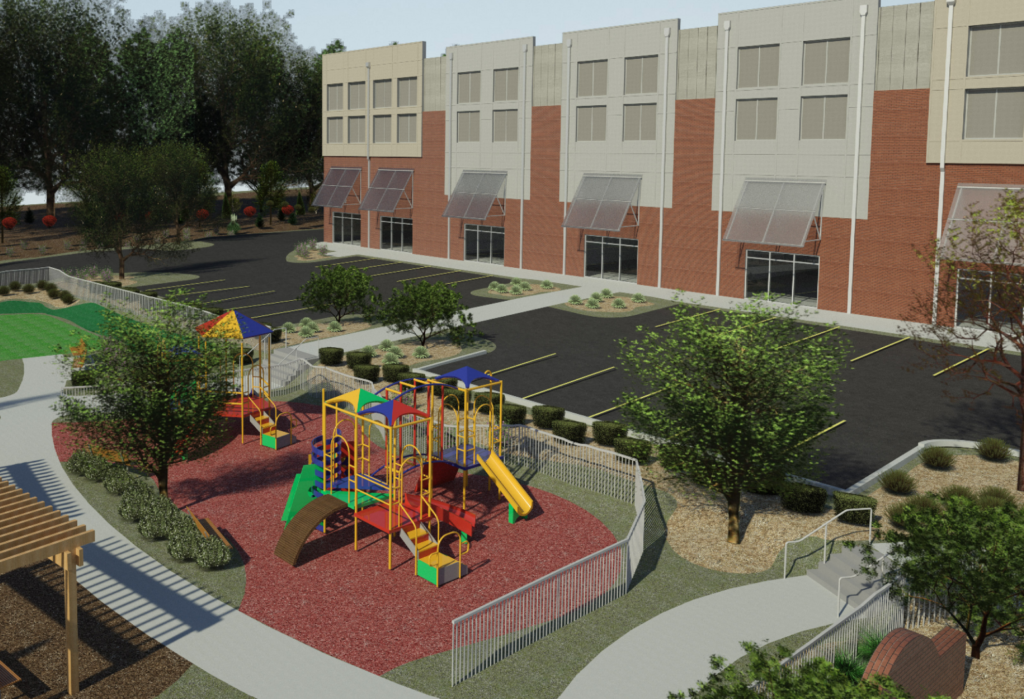 In the heart of Sandy Springs, LaAmistad's Community Center is a hub of educational services for the community. The 2,000-square-foot facility has a beautiful conference room with a large screen TV and a table that seats 8 comfortably. The facility also boasts a spacious classroom with tables that seat up to 24 students in a variety of configurations, a kitchenette, and two large-screen TVs. Outside there is ample parking and a beautiful playground and green space for little ones to enjoy.
The community center offers English classes for adults, computer classes, and other adult education workshops. Partner non-profits also use the community center to serve the nearby community with special events and pop-up shops.
Community is a value central to the Latino identity. We honor this by creating a safe and welcoming space for those we serve to gather, learn and grow together.
The LaAmistad Community Center is available to rent at affordable rates. Please contact us for more information.
Phone: 470-765-1558
LaAmistad Community Center
120 Northwood Drive
Sandy Springs, GA 30342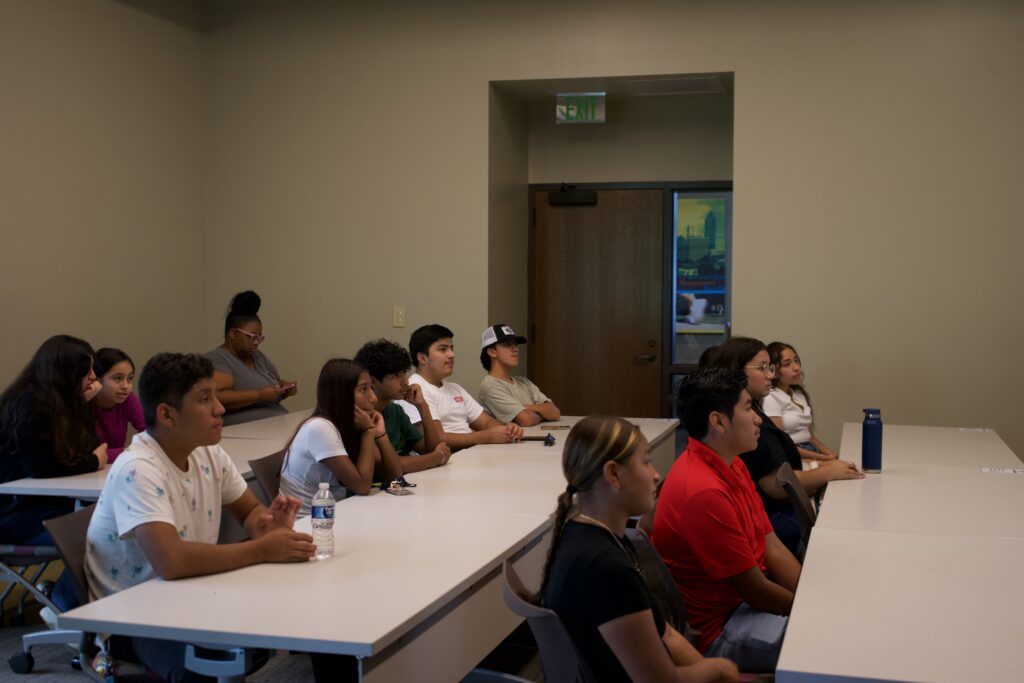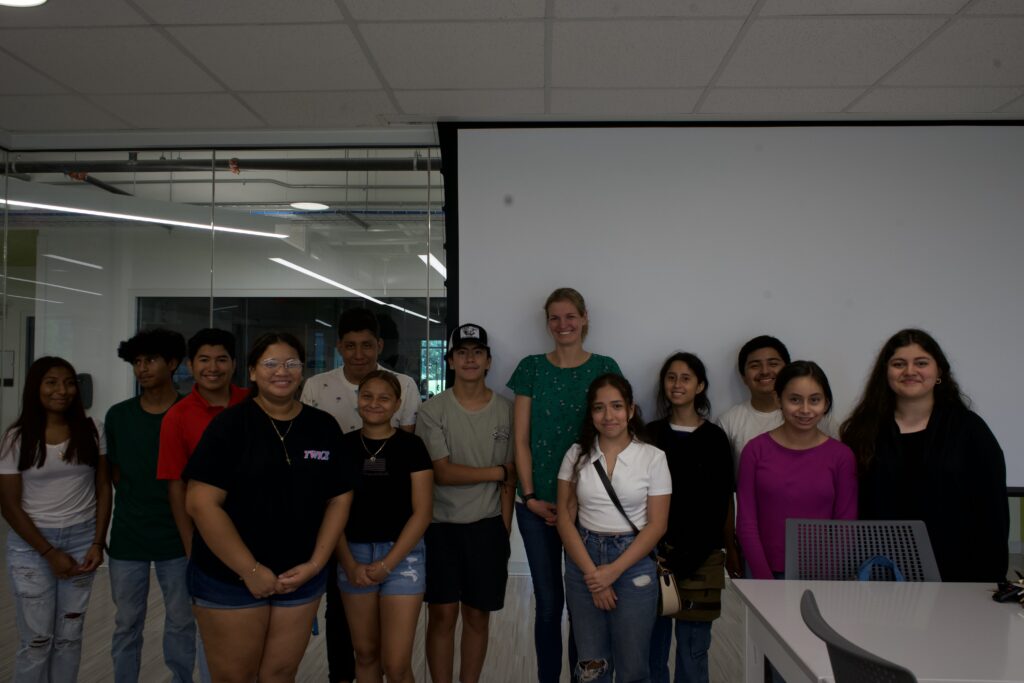 Join the LaAmistad Afterschool Student Alumni Group on Facebook! You can also join our GroupMe  
If you'd like to follow and connect with other LaAmistad Alumni, please click here to join the Alumni Facebook group. We post stories, job opportunities, and alumni news and events on this page. The group is private and open exclusively to LaAmistad alumni.
After joining the Alumni group, please follow us on our other social media channels to see great content and real-time updates on LaAmistad programs and people.
LaAmistad publishes a quarterly alumni newsletter. There you'll see upcoming events, interesting stories affecting our community, alumni spotlights, and much more. We'll also share opportunities for you, your college or employer to get involved and support our efforts.
There's no better way to give back to LaAmistad than to become a volunteer. While we are always in need of Latino volunteers to serve as tutors, mentors and interns in all of our programs, your time and service to an Afterschool student will have a lasting impact. 
We also have other ways for you to give back to your community. Click here to see our current opportunities.
We recognize our alumni may be short on time with school, work, or family but you can still make a difference with a small gift. Your donation helps make our work possible! Click here to contribute.
LaAmistad actively recruits former students to join us as interns and staff. We invite you to bring your passion, skills, and personal knowledge of LaAmistad as a member of our team.
Visit our careers page to browse current openings!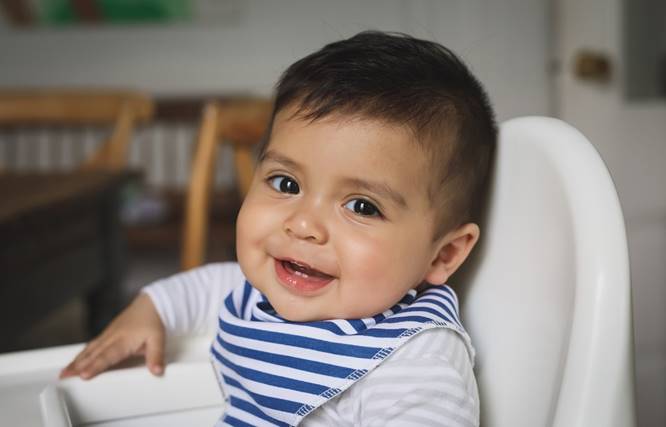 Our birth-to-five caregiver groups will meet once each week over the course of 10-12 weeks. These meetings will be run in Spanish by bilingual clinicians who are experts early communication development with the support of LaAmistad staff. Weekly meetings will include:
Motivation & Empowerment: Caregivers will learn about the role they play in their child's literacy in Spanish and English.
Education and Tools: Caregivers will learn strategies to help their child learn new communication and literacy skills.
Practical Application: Caregivers will practice with intention and integrate strategies into daily routines, such as mealtime, bath time, and time with family.
Community Building: Caregivers will learn alongside other caregivers of children of the same age.
Parents get workbooks that they can take home and use as part of this program.
Our first groups will begin this fall and run through the end of the school year!
Click the button below to express interest in participating or for the team's contact information.